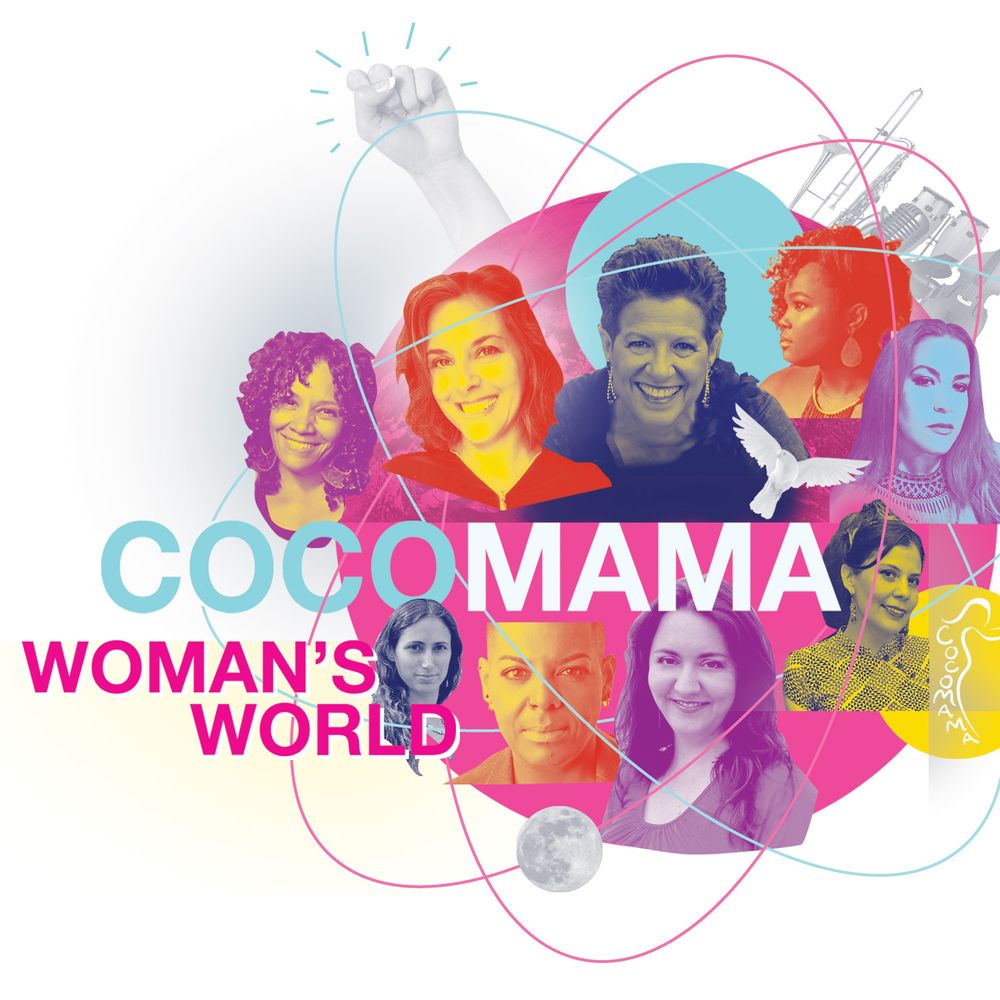 A virtual United Nations of women, members of Cocomama hail from around the globe gathering their influences from far and wide. Salsa, soul, R&B, Afro-Cuban and Latin jazz are among the items on the menu whenever they hit the stage creating a sound that is all at once fierce and beautiful!
Cocomama has enchanted audiences at the United Nations, Central Park, the Brooklyn Academy of Music, the Metropolitan Museum of Art, the New York City Marathon, Joe's Pub, Studio 54, the Cape May Jazz Festival, the Montclair Jazz Festival, the Northhampton Jazz Festival,  the New Jersey Performing Arts Center, the Spoleto Music Festival, the Michigan's Women's Festival and have served as musical ambassadors for the US State Department in Latin America.
Cocomama's origins date back to 2005 when an all-female salsa band was requested to play a fundraiser at the Copacabana for New York Mayor Michael Bloomberg. The success of this chance performance led to other engagements and from these early gigs, Cocomama was born. The group focused primarily on Afro-Cuban dance music for several years, recording their first EP with renowned producer (and Marc Anthony keyboardist) Ricky Gonzalez in 2012.  Since then, the ensemble has evolved, incorporating influences from classical music, jazz, Latin American traditions and beyond. "Quiero" (released on Truth Revolution Records and included in the 2016 Grammy pre-nominations for Best Tropical Latin Album) celebrated the coming together of a wide range of musical experiences in three different languages. Today, the ensemble continues to be a "musical laboratory" drawing upon each member's creative voice through collaborative composing and arranging.
"Woman's World", their new self-produced album released in 2021, reflects this collaboration and diversity of musical influences. The project celebrates the group's influences from Afro-Cuban, Classical, Jazz, Afro-Caribbean, Latin American, Soul music and beyond. The music on both albums strives to uplift and empower as evidenced by the lyrics of the title track of Quiero which states, "Follow your heart; find your passion, open your mind for destiny is in your hands".